Run ther-happy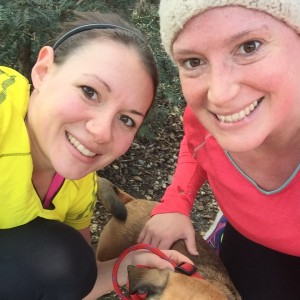 April 2, 2016
I have been a little quiet on here recently, mainly due to being at home and not finding the time. I am currently not undergoing any chemotherapy treatment, which feels a little odd and this Sunday will mark 3 weeks without any treatment.
I wanted to detail what treatment I have had so far, the care and procedures I have had (fortunately free on the NHS), give you an idea of what treatment I will be having in the next few months, and tell you what I have been up to in the last few weeks.
The discussions of privatisation of the NHS and the new junior doctor contracts have had a lot of negative attention in the news lately and I really hope the outcome (whenever that may be) is a positive one. I feel extremely fortunate being treated in a country where we have free access to healthcare, long may it continue. I have seen some individual's blogs from the USA with links to personal fundraising pages, in an attempt to cover some of the costs of treatment without healthcare insurance. Since being diagnosed in November, I have had the following phases of treatment for adult Acute Lymphoblastic Leukaemia (ALL):
Phase 1 Induction treatment (6 weeks in hospital)
Phase 2 Induction treatment (6 weeks in hospital)
High dose Methotrexate chemotherapy (2 x 1 weeks in hospital)
Within these phases of treatment I have had the following care through the NHS:
1 x Laparoscopic ovary removal surgery (John Radcliffe Oxford Hospital)
1 x surgical insertion of a Hickman line (local anaesthetic)
17 x Blood transfusions
4 x Platelet transfusions
4 x Bone Marrow Biopsies (local anaesthetic)
5 x Intrathecal (Lumbar Puncture) Methotrexate Chemotherapy
4 x rounds of Intravenous Chemotherapy (a lot of IVs)
1 x CT scan
3 x Chest X-rays
1 x abdomen ultra scan
and….92 nights in a hospital room!!
I wouldn't want to hazard a guess on the total cost of my treatment thus far, thankfully I do not have this added worry during this time. This list excludes the cost of the multitude of oral drugs I have taken since November, such as steroids, anti-sickness, anti-fungal, hormones, pain relief, and more.
I also wanted to talk about the side effects of chemotherapy. Before undergoing any chemotherapy treatment I had a very specific impression of what chemotherapy would be like. However, I am happy to report I have managed to get by OK so far and it has been nothing like how I imagined it would be. Throughout my treatment I have had one temperature (above 38 degrees), which resulted in an immediate chest x-ray and IV antibiotics, which alleviated the symptoms within a few hours. I have had one bout of Acute Pancreatitis (caused by one of the chemotherapy drugs – Asparaginase). Other than the pancreatitis I have not been sick on chemo once.
The side effects I have encountered have been: hair loss, headaches, abdomen pain, tiredness, sore mouth and tongue, a heightened sense of smell (my superpower), and slight nausea which was always alleviated with anti-sickness pills/IV. I am not suggesting chemotherapy is a walk in the park and understand it varies considerably between individuals, but I wanted to highlight how it has been for me and how I feel my general health and fitness prior to being diagnosed has helped me through this process thus far. I tried my best to see each treatment as the cure, rather than a toxic drug that would make me weak and sick and have been able to keep in good spirits throughout.
I have responded well to my treatment so far, w
ith the first two phases putting me in/and keeping me in remission. However my cytogenetics and age put me in a grey area for risk of relapse (i.e. the Leukaemia cells coming back). Therefore, the next phase of treatment will be a stem cell transplant, in an attempt to reboot my system (as it were) and hopefully reduce the chance of this. We are currently waiting to hear if the potential donors they have identified from the stem cell database are still available to donate, match my medical history, and whether they would still like to do it! I have a meeting in Southampton on the 12th April where I hope we will hear more regarding progressions with this process. In the meantime the plan was to start me on maintenance chemotherapy treatment, which is a combination of daily oral chemotherapy, and IV and intrathecal chemo once monthly. However, we have not been able to start this yet as my platelets and neutrophils have been too low to give me any chemotherapy. Because it has been almost three weeks since my last chemotherapy without these levels rising, I had a bone marrow biopsy during my appointment on Thursday to make sure everything was OK. Fingers crossed next week we can start the treatment and all is OK with the bone marrow biopsy results!
Since spending more time at home I have been out walking as often as I can (borrowing friends dogs along the way), even joining in on my friends training walk for the Moon walk, managing 10 of the 21 miles they did. I have also been feeling well enough to get back running and getting to the gym here and there, very much needed due to the excess number of meals I am eating out. I have been trying to run every other day if possible around Virginia Water Lake, which is a 6.8 km route. As you can see from the pictures, it is a beautiful location and feels like free therapy. It feels great to be back running, and I have felt a significant increase in my strength and fitness, and seen a significant increase in my run times. I am determined to get back to my pre-diagnosis running pace and distances, and want to be as fit and strong as I can be going into the stem cell transplant process, as I have been told it can be a pretty rough ride. However, I will aim to attack it with the same mentality as my previous treatments and hope my body will see me through. Other than walking, running and the gym, I have been catching up with friends when they are free, again mostly meeting up for lunch or dinner!! I have to laugh to myself when the doctors ask me if i've been managing to eat OK – um… have you not seen scales this week?!! I guess thats a good thing for the time being.
Hopefully I will have some further news regarding the stem cell transplant soon and we can get cracking on the preparations for this next step soon. Remember if you are keen to get involved in becoming a stem cell donor visit the Anthony Nolan page.